Unemployment is tough but know that you are not in this alone. It's not an indicator of your self-worth but rather that it takes time to find a new job. This section shares what to expect when you're unemployed including determining your health insurance plans,  filing for unemployment insurance, and starting your job search.

Stay in Touch with Your HR or Operations Director
After your employment ends, you'll receive a flurry of letters asking if you want to continue certain benefits, all of which can be very confusing. Keep in touch with your HR personnel or Operations Director to ask any follow-up questions that you may have about continuation benefits, accrued vacation payouts, and more.
After the campaign ends, who will be my main point of contact for any follow-up questions that I may have about my unemployment? What is their contact information?
When I no longer have access to my campaign email, how can l stay in touch with the HR or Operations Director for questions about my benefits?
What is unemployment insurance? If I have worked in multiple states, how do I determine where I should file my unemployment insurance? On average, how long does it take to apply for unemployment insurance and be approved?
Will I be receiving payouts for unused vacation and sick days?
What do I need to know about healthcare continuation benefits? What is COBRA? How can I sign up for Medicaid?
Is there an alumni group that I can join?
When will I receive my last payment?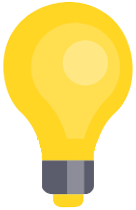 TIP: In addition to receiving guidance from your HR or Operations Director, ask trusted friends and family for advice on how they handled unemployment and what they wish they had known when they were going through it. Remember, your loved ones always want to support you.
Collect Your Last Paycheck
Make sure you receive your last paycheck, preferably as a hard copy that states your last day of employment, and a breakdown of your hours, payouts, and taxes.
Having a hard copy of your last paycheck may save you time should you apply for unemployment insurance, state/federal healthcare benefits and other supplement benefits offered by the government. 
Some states require that you receive your last paycheck immediately upon termination. Employers may also send your last paycheck on the regular payment schedule.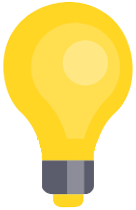 TIP:  Find out if your final payment will include accrued vacation and sick time. Some states require accrued vacation and sick time to be paid out.
File for Unemployment Insurance
Check your state's policy and your worker classification (i.e. full-time versus independent contractor) to see if it impacts your qualification for unemployment insurance. Every state has their own rules.
If you have worked in multiple states, reach out to your HR and/or Operations Director for more information on how to approach applying for unemployment insurance.
Please note that recipients of unemployment insurance are generally required to actively look for and apply to jobs. After you file for unemployment insurance, the process may take up to 2 weeks to a month.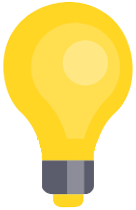 TIP:  File for unemployment insurance right away. If you have not heard back, reach out to your State Assemblymember or State Senator to ask for support in getting in touch with the department.
Figure Out Your Health Insurance
As part of your offboarding, determine when your benefits will end. If there's still time, take full advantage of your healthcare services such as scheduling a dental visit, going in for a medical checkup, getting a prescription refill, etc.
Stay in touch and contact your HR and/or Operations Director for more information about how to sign-up for your state's healthcare exchange or Medicaid. You can also see if you are eligible to sign-up for your partner's healthcare plan.
If your employer offered health insurance, you'll get an offer to extend your coverage through COBRA but it is very expensive. If you choose to sign-up for COBRA, you are responsible for paying up front for all of the costs in addition to an administrative fee.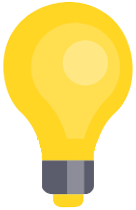 TIP:  Generally, healthcare coverage is renewed at the beginning of each month, so you should have until the end of the month to use your healthcare benefits. Some employers terminate healthcare benefits on your last day of employment. Check with your HR and/or Operations Director to see if the campaign offers covered healthcare extension for all of its offboarding employees.
Set Realistic Budgets and Goals
Money will be tighter, so set up a plan that works for you and your loved ones. Be realistic about your expenses, such as fixed costs like rent, mortgage payments, etc., and provide yourself a timeline of how long you can take care of yourself financially while you continue your job search.
If you have immediate expenses that need to be paid for, consider part-time or temporary contract work until you land a full-time job.
Moving Expenses (1 time expense)
Housing
Clothing
Food
Transportation (Parking, Car, Subway, Bus)
Insurance (Medical, Vision, Dental, Life, etc.)
Support for Other Family Members
Support for Pets
Bills (Water, Waste, Phone, Electricity, etc.)
Debts
Taxes
Savings & Retirement
Discretionary Funds
Connect and Reach Out to Your Network
Seventy percent of all jobs are found through people we know. Reach out to your family, friends, former co-workers, and more to let them know that you are actively looking for a new job. The more specific you are about what type of work you're looking for, the better. This will help reduce the amount of time that you actively spend looking for a job and can possibly lead to some temporary work.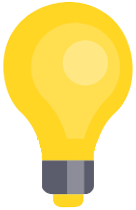 TIP: Build a spreadsheet with the names and contact information of your campaign workers and supervisors. You can also split up the work with your peers and share the list with one another. Stay in touch with each other, share job opportunities, and when the time comes, offer to be a reference.