One great place to start your job search is by reviewing our Weekly Opportunities Email, which features the latest job openings in the fields of politics, advocacy, and government. You are automatically subscribed to the Weekly Opportunities Email after you upload your resume to our site Inclusv.com. Visit this section for additional resources in your job search.
Take a Moment to Reflect
Take a step back to look at patterns and trends in your work experiences to determine what social and cultural aspects you are looking for in a job, team, and workplace. For places where you've had positive experiences, reach out to your former boss and/or coworkers to see if they have any job leads.
Did you have a great manager who encouraged and supported you?
Was your team supportive?
How were the benefits?
What type of work culture do you enjoy?
Were you learning?
What do you value in a workplace?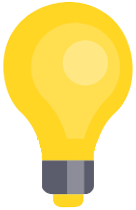 TIP: Reach out to folks within your network (former coworkers, boss, friends, etc.) to let them know that you are searching for a job. If your peers are job hunting too, share and exchange job postings with each other.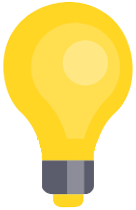 TIP: Keep in mind that for a network to be sustainable, treat people within your network the same way that you would like to be treated. This means following up and sending thank you notes and being supportive and helpful to the person who has been helping you in the future. Check out our Networking Training to learn more!
What Type of Job Are You Looking For
Now that you are further along your career, consider what aspects you are looking for in a job and what skill sets can help you get there. For instance, if you are trying to move from an organizing role to a data role think about what skills you attained while working as an organizer that are related to the data role position. As you search for a new job, consider signing up for a course on data science, watch tutorials, or ask an industry insider for tips on how to make the transition.
Ask your colleagues and friends for feedback on your strengths and weaknesses. Use this information to help you create goals. Other factors that you want to consider are geographic location, how long can you sustain yourself financially in the interim, etc.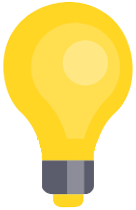 TIP: If your objective is to transition into a different sector, take the time to sit down (or set up a call) with someone you trust who works in that field. Ask for their honest feedback and assessment of where you are and how you can make that jump.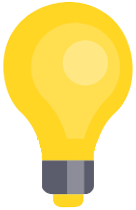 TIP: Reach out and build relationships with other campaign staff and prepare yourself for opportunities when the presidential nominee begins massive hiring.
Know Where to Find Jobs
Part of the trick to finding a new job is knowing where to find job opportunities. We highly recommend that you check out our Weekly Opportunities List which features the latest job openings in politics, advocacy, and government. To subscribe to our Weekly Opportunities Email, upload your resume to Inclusv.com. Here are a few other job boards that we recommend checking out.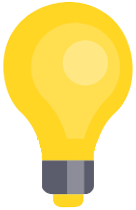 TIP: Often times organizations will take down old postings. Keep copies of all of the job descriptions for positions that you have applied for. Having copies of job descriptions will allow you to easily access it (especially when you are invited to interview) in addition to helping you assess whether or not you are applying for similar positions or not and indicates how much time has passed since you've applied for the position in comparison to when you heard back.