After you leave a job, one of the first things that you want to do is rewrite your resume. Throughout the campaign, you gained new, invaluable skills. This section covers substance and formatting and style to help your resume reflect your amazing skills! Reach out to [email protected] to have your resume reviewed.
Add Your Most Recent Position & Review Past Positions
You've spent the past few months, the past year devoted to working to get your candidate elected. Now, it's time for you to highlight (and give yourself a pat on the back) for everything you accomplished. Be real, honest, and proud of the work that you did.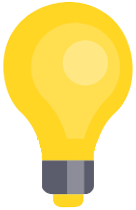 TIP: It's important to know what the industry is currently looking for and where it is headed towards. Have someone who currently has the position, or at least in the same industry, you are applying to review your resume. This will allow you to gain insight into how you should be thinking about your resume and job search.
Substance
On average, employers spend about one minute reviewing a person's resume. For organizations that use Applicant Tracking Systems, your resume will not be reviewed by a person until it passes an algorithm. To increase your chances of having your resume be read, tailor your content with specific examples that tell  your professional story in a cohesive narrative. Do not list a series of tasks you accomplished.
Style and Formatting
Remember, at the very end, your resume will be read by a human being. Have your resume styled and formatted so it is easy to read while sharing the main points about your story and work.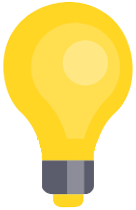 TIP: Similar to your tailored resumes, keep copies of your tailored cover letters. When you receive interview invitations, review the tailored resumes and cover letters that you submitted and compare them to the job description to identify what are similarities within each piece that is leading employers to be interested in you as a job candidate. This will help you understand what makes you stand out.
Resources on Resume Writing